Without Utah, Black Berries LLC may never have been born. At the start of the pandemic, March 2020, we actionized a family plan. We didn't know what to expect, but we knew that together was right. We all had skills and 'work from home' orders. We also didn't know for how long. Backed by data analytics, and our fearless family bond; we executed the swift exodus of our family of sisters, spouses, dogs, grandparents and grandchildren – from our scattered urban locations, to Garden City, Utah. Population: 562. General stores: 2. Snow…a lot. None of us had ever been to Garden City. As we shared our plan with people close to us, a friend joked that the residents of garden city had never seen black people before, and they will probably think that you all are visiting African diplomats. One way to really drive this home would be for Todd, the caucasian husband, to carry all the bags up the drive to our six bedroom lake view rental.
Once we formed the plan, we never questioned its execution. This is the strength and power of our mother, Hazel. She mothers us to carry ourselves confidently as diplomats of diversity. We were not afraid, we were together.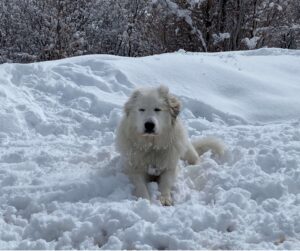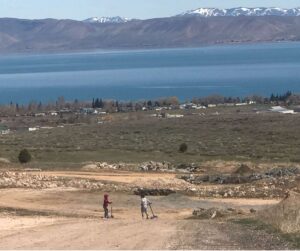 We ate all three meals together – we hadn't all sat together like that for meals since our parents' 40th wedding anniversary cruise to Cuba because we were all stuck on a ship together.
With our new life on the lake, in Garden City, there was lots of time for conversation, intermingling of fears and ideas.
We teamed up like we have always done as siblings, to come to a sustainable resolution for our situation. We were in the middle of nowhere taking care of our families and we didn't want to get caught with our pants down like this again.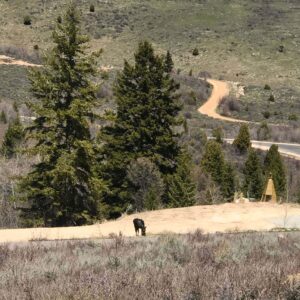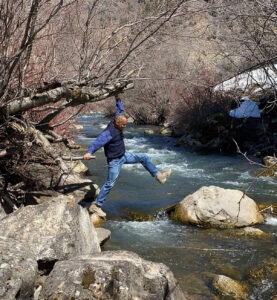 Utah gave us time to explore. On long drives to the grocery store and group runs we connected to each other. Solo scenic runs gave us time to tap into our purest desires.
The answer we were searching for was the land. Surrounded by space and abundance, with less distractions: land as a resource was illuminated to us. Nature nurtured us. She spoke to us. We must be active listeners and keep the conversation going.